Introduction
Overview / Layout
Panels
FileSystem
File Operations
Extensions
Tools
Customization and Configuration
Configuring the Layout
User Commands and Scripting
Other
API
Troubleshooting
FAQ (pages to follow)
Index
Audio Tools
Multi Commander Audio Tools is a default extension included with Multi Commander.
This extension will add audio properties like ID3 tags as columns for file browsing.

It also provides several audio-related tools, for example removing all ID3/APE tags from an MP3 file, and exporting all meta data like ID3 or APE tags and audio properties from an audio file into a text file.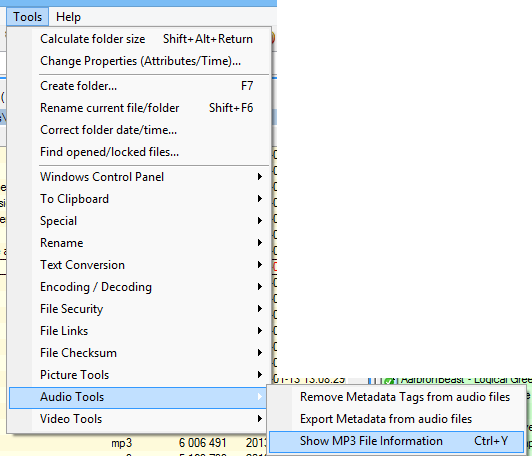 MP3 file information will be shown in a Window where the ID3 tags can be viewed and edited.