Introduction
Overview / Layout
Panels
FileSystem
File Operations
Extensions
Tools
Customization and Configuration
Configuring the Layout
User Commands and Scripting
Other
API
Troubleshooting
FAQ (pages to follow)
Index
Explorer Panel Settings
The settings for the Explorer Panel let you configure the look and feel of the Explorer Panel.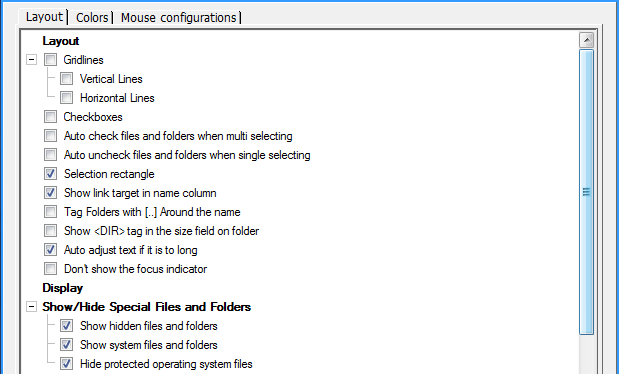 You can change the Layout, the colors , how the mouse should work, etc.
Tooltips are available to explain the effect of most settings.
For examples of different layouts and color setups, see screenshots here.