Copy/Move - Progress Window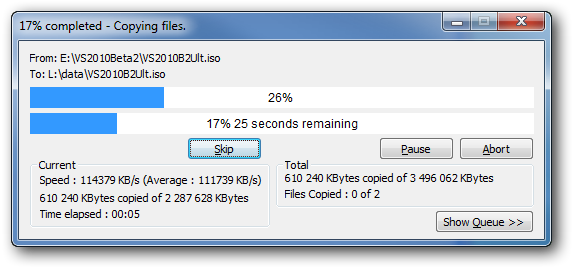 When a copy/move operation is started a progress window is shown.
The progress window shows you the speed and progress of the current file/folder and the total progress of the entire operation.
You can pause the operation by pressing the "Pause" button. The button's name will then change to "Continue" and you can press it again to continue processing.
To stop the copy/move operation you can press the "Abort" Button or you can press the X button in the caption bar.
Pressing the "Skip" button will allow you to skip the current file. It will then continue on to the next file in the queue.
Show Queue
Pressing the "Show Queue >>" button will allow you to see the copy/move queue.