Introduction
Overview / Layout
Panels
FileSystem
File Operations
Extensions
Tools
Customization and Configuration
Configuring the Layout
User Commands and Scripting
Other
API
Troubleshooting
FAQ (pages to follow)
Index
Create Folders
Using the Create Folder command found under the Tools menu, you can create new folders at the current path in an Explorer Panel.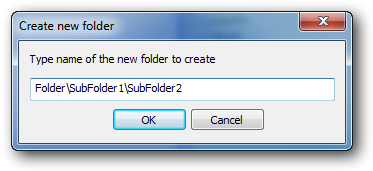 The folder specified can be a complete folder path. Intermediate sub-folders will be created as needed.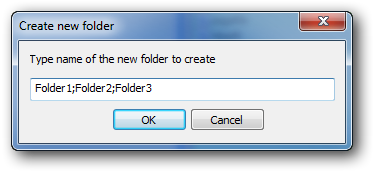 You can also create multiple folders at once as long as you separate the folder names with ";".