Introduction
Overview / Layout
Panels
FileSystem
File Operations
Extensions
Tools
Customization and Configuration
Configuring the Layout
User Commands and Scripting
Other
API
Troubleshooting
FAQ (pages to follow)
Index
Core Settings
The Core Settings are settings in Multi Commander that affect how the core behaviour works. To configure these, select "Core Settings" under the Configuration menu.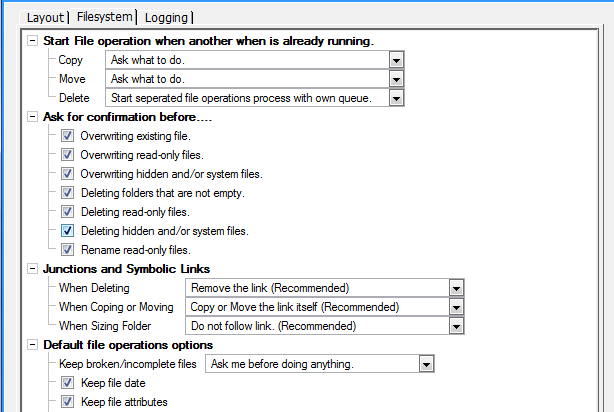 Settings like Language, Tab Location, File System Operations and Logging can be found here. These are settings that are not affected by extensions or plug-ins.
Tooltips are available to explain the effect of most settings.