Support the Development of Multi Commander by Donating.
Multi Commander is free to download and use and also completely free of 3rd party programs such as browser toolbars, adware or those that change your browser's start page.
There have been many offers of money from companies if toolbars and/or other 3rd party software was included with the installer of Multi Commander. But all of these offers have been rejected because I believe that when you download Multi Commander you should ONLY get Multi Commander and nothing that you did not ask for.
I refuse to include such 3rd party programs with Multi Commander.
Multi Commander is neither created nor supported by any company that makes money from other sources. Multi Commander is developed by me (Mathias Svensson) in my free time. Because of this the budget to buy code libraries, code signing, and other necessities is limited.
What will the Money be used for?
By donating you will help to improve Multi Commander.
All money received by donation will be used to enhance Multi Commander. By upgrading features such as Code Libraries, Certificate Signing, Graphics and so on.
What will You get for your Donation?
There will not be a special version for donors. All features of Multi Commander will be available to all. Even if you do not donate.
You are not buying a license: you are donating because you like what I have done and you want to support the future development of Multi Commander.
However, if you donate I will consider your feature request as more important than any anonymous request.
(But I cannot promise that your requests will be fulfilled.)
If you have a forum account enter the name of that in the message section for the donation and you will get a "Contributor" status for your account.
You will also get your name/alias/tag added to the contributor list of all who donate. If you want to be anonymous just let me know and your name/alias will not be shown.
Donate using PayPal
Donate using Bitcoin / Ethereum / Litecoin
Bitcoins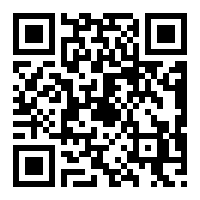 173zC2VCJ8xzjxLsxd5noQAWPEKBUL9Pgf
For Ethereum / Litecoin ask me
Can I Donate something Other than Money?
Yes, you can donate your time. All help I can get is appreciated. If you are a graphic designer then maybe you can help with creating some better-looking icons. Or maybe you can help in creating a translation to your own language if that is missing. Or help improve documentation (text/images). Or anything else that will improve Multi Commander.